I hope you're all are enjoying the season, I love christmas time!  Matt has been doing such a great job of keeping you posted, but since he's in Nashville I wanted to give you an update on how things are going at home. We've had a great twenty-four hours. Yesterday, I decided to pull out his NG tube for about seven hours, bottle feed him, and administer his medications by mouth (while keeping a close eye on his sugars, of course). It was worth the balancing act to see how much Bowen enjoyed not having his tube in. He loved it, and didn't throw up once!
Bowen is progressing so well. He's been trying to roll over, chewing on his hands, and even cooing back to us when we speak to him. I also think he's been looking at me differently over the past few days. I can tell he's studying me and looking at me with love. You may know what I am talking about, that look in your child's eyes when you just know they feel safe, adored, and content. This has been a huge blessing for me because one of my heart's great desires is for my children to feel this way.
I took Bowen to the doctor today and found out that he has gained 1lb 1oz in three weeks! He's now a solid 11lbs 3 oz. The doctor is very pleased with this, especially considering how often he's been vomiting since she last saw him. It's such a blessing that he's growing because we need him to be nice and plump for his next surgery, which has been scheduled for February 28th. It was really hard for us to make this appointment, and I have to be honest that I've been having some anxiety thinking about taking our baby boy back to the hospital for another surgery. It's going to be extremely difficult to go back and do it all over again. The first time was so hard and we just got home. My poor little man just loves it here so much. All the pain he has to endure, I wish I could go through it for him. The other day we had to get his labs drawn and they spent a long time fishing for his veins with no luck. He cried and cried so hard, and I couldn't help but think that he may have to go through this stuff his whole life. One of our prayers for Bowen is that, despite some of the pain he will experience, he will embrace his special purpose and always feel loved by us and God.
I wanted to share a couple photos I took of Bowen today. Look at his little cheeks!
Digging Deeper
Click here to read Matt's interview with Tim Challies at Challies.com
Album Update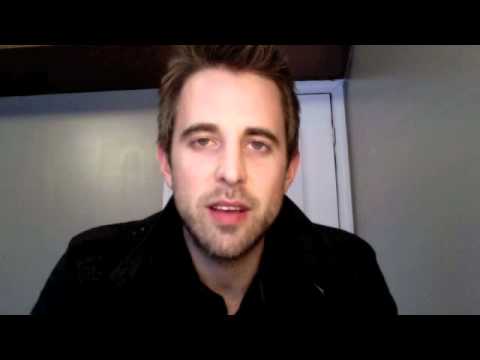 This is a short video from the studio today. The first clip is of Audrey Assad laying down scratch vocals for a song she's performing on the project called Little Light, which she wrote for Kate McRae prayforkate.com